See I like to keep my promises :O)
Here are those beautiful beads. The murrini moths are on both sides so they show through the transparent glass in shades of warm summer evening and they are Brimstone moths.
She's a clever stick that Charlotte.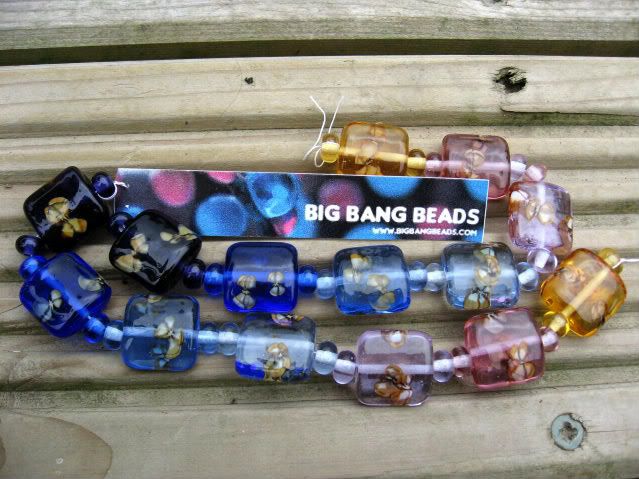 Sorry my photos are a bit rubbish they really don't do these beads justice.